Need help raising money for your child's school, sports team or club?
A Mom's Guide to School Fundraising answers all your questions in a light-hearted, informative and entertaining way.

"I came across A Mom's Guide to School Fundraising on The Mogul Mom's website.  It was perfect timing as we were in the middle of planning our largest fundraising event in the history of the school.  As a first time PTA president and working full time I was looking for a blue print type book to help me navigate the process of fundraising. We purchased books for the entire team, sent out emails using the scripts and we raised 32K from one event! Our previous annual amounts were 4K so you can imagine how thrilled our team was and (the kids) who get a new playground this year!
Thanks to this amazing helpful guide, we felt confident in putting on a major fundraising event and were really a success. If you are a new PTA member or an existing one looking for some great ideas, scripts on how to ask for help from the community and how this guide will be your life saver! I can't recommend this book enough! What I would have given to have this info in the beginning of the school year! It's really a priceless must-have guide." — Melody Bockelman Scott, PTA President
I have been fundraising at my daughter Emily's school since 2008, since before she was in kindergarten.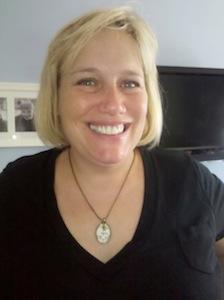 When I started researching the information available about school fundraising, the books I found were at least 15 years old! That was pre social media! Everything has changed since then. How can anyone rely on information that old? Auctions, parties, walk-a-thons — these are all incredible sources of income for your kids' school, sports team or club. I have developed successful strategies for turning these events into money trees that will provide uniforms, enrichment classes, technology and more!
States are cutting education funding almost across the board. The economic crunch has also translated into fewer donations from parents who themselves are struggling. Many parents don't know where to start. As someone who traded my full-time career to focus on helping our neighborhood school, I can help save you time, raise more money and give you customizable action plans!
— Sarah Barrett, school fundraising consultant 
Schools don't have enough money!
This is why parents all over the country are taking control and working with their schools to raise money. This book will give you the ideas you need — whether you want to go big or stay small, whether you have a ton of time or need to raise funds quickly — to bring money into your kids' school and make school a better experience for everyone.
In this guide, you will learn how to:
Write effective solicitation letters that yield donations large and small.
Use persuasive email marketing techniques to increase fundraising and participation.
Get kids involved so they understand the importance of community and giving back.
Produce and promote events tailored for your school community.
Evaluate the Return on Investment (ROI) to avoid investing time and energy into low-payoff events.

Use Facebook to Comment on this Post