(also known as the FAQ)
What Parents are Saying about Sarah
"I like that you have experience and clearly gave us your honest opinion on what you thought would work for us. You really pushed us to see where we aren't being aggressive enough."  
"For me personally, [The FAQ and meeting with Sarah] helped to see money that we are literally leaving on the table and that just making the ask will obviously get us more $ than NOT making the ask."
"As a result of the meeting and Sarah's feedback, we realized that our value proposition needed to be stronger and many features of our program needed enhanced."
"New ideas that we will implement."
"I found the 30-minute follow up call to be very helpful. It gave me an opportunity to expand on even more items that came up in the assessment. I highly recommend this added service."
"I'm really grateful for the time and effort you put into this and really appreciate the great ideas you gave us!"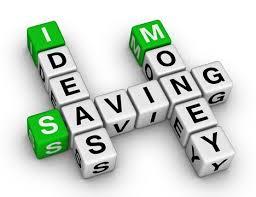 What the FAQ can do for you?
Complete my 22-question, in-depth fundraising assessment and zero in on what you really need to succeed in your fundraising efforts. Laser focused planning means less stress for you and more dollars for your cause.
You get a 1 – 3 page strategy and analysis for your organization so you have a path to follow. You don't have to second-guess which fundraisers might work for you. I will give you a plan specifically written for your school, based on the information you provide.
You get actionable steps, so you make more money for your organization.
What are the benefits?
You will get unbiased insight into your fundraising strategies. When you're right in the middle of planning, it can be hard to see what will work and what won't. I can look from the outside and help you find a better way.
You will get customized feedback. I want your organization to be successful and make a lot of money so your kids can thrive! The more information you share in the questionnaire, the more specific I can be.
You will also get a fundraising plan to follow. My plan will provide you with a road map to make your life a little easier!
You can stop wasting time and energy on the wrong kind of fundraisers for your organization. Stop trying to make a square peg fit in a round hole. Just because "everyone else" is doing XYZ, doesn't mean that is what's best for YOUR ORGANIZATION.
You can be a hero for your school or organization because you are raising more money for them. Nothing beats the look in your kid's eyes when they know you've been instrumental in bringing them more enrichment, more computers, more sports equipment.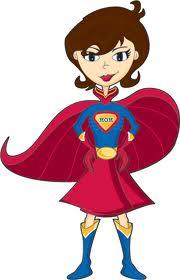 You get written feedback and a fundraising plan:
$225 
You get written feedback, a fundraising plan, and a 30-minute Q & A to discuss your implementation:
$300
I have a formula — a system — a plan
to help you save time, money and energy!
 Get started on your
Fundraising Assessment Questionnaire
NOW!
Use Facebook to Comment on this Post