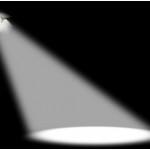 Today we start a new spotlight series to focus on businesses that are helping schools and other groups fundraise.  These are not companies that have paid for this post, nor do I endorse them.  This is simply me sharing information with you about new ways to fundraise.  Our first in the series of spotlight interviews is www.4InkandToner.com  The owner of this company is Laura Shifrin and I interviewed her for this post.
Tell me a little bit about your company.  We are a nationwide ink and toner company that puts the emphasis on fundraising for schools, PTA's, PTO's, non-profits, and foundations. I am originally from Long Island, NY. I have spent the last 25+ years in South Florida. I have always been involved with advertising and marketing, with several projects including fundraising over the years. 
Why is this a good fundraiser for families? Families do not want to sell anything and certainly not door to door. Parents spend so little time with their children as it is. They have to get up so early to go to school, then they are busy with multiple sports and finally after dinner, homework. I believe that parents would resent anything that required more time taken away from their children.
What are you selling? We are selling a perfectly green product that actually helps the earth. Each year over 375 million empty ink and toner cartridges are thrown away. Most end up in landfills, directly impacting our local ecosystems. The timing is perfect for this type of fundraiser. I started 8 years ago, trying to figure out what schools could sell. What would people like to buy if priced right and would raise the money needed.

What do they need? They need products that they can rely upon. They need ink and toner products that work in their printers and machines in their homes, classrooms and businesses. They are used to buying HP, Brother (and so many other brand names) BUT they want it for LESS. So now we have the right products at the right prices along with the right type of marketing that works! My online store provides both brand new and remanufactured inkjet cartridges and toners. Best of all, our customers are thrilled that our cartridges have 2-3 times the amount of ink as the OEM (original equipment manufacturer) making the product a true VALUE. Parents, students and teachers use a lot of ink. In addition, families, friends and business owners that live around the school, and beyond add to the fundraiser.
How do you get the message out? As you well know, a successful fundraiser needs to have as many potential customers as possible. This includes incorporating all modern ways to get the message out. Many schools already have a staff member in charge of announcing current information on the school's website, the school's Facebook page and with banners and posters around the school to get this noticed. We help each school get the message out with our custom designed flyers. We especially encourage the use of social media strategies. Teachers, students and moms are already communicating online with other moms, family and friends. They use emails, Facebook, Twitter, Pinterest and other online applications where they can talk about the school fundraiser on their own computers, tablets and cell phones.
Year round fundraising is the answer! Our fundraiser is year round which encourages and accommodates repeat orders. We have a complete full service online system. This assures the fundraiser will be a long term success and a great source of funds. Every few months I mail a donation check to each individual school, PTA, PTO, groups, etc. I mail them a check for 20% (TWENTY PERCENT) of their total gross sales with no deductions whatsoever. Ink and toner is a solid fundraising business model, because of our LOW PRICES, FREE SHIPPING, GREAT QUALITY and FINE CUSTOMER SERVICE combined with SINCERE DESIRE TO FOCUS AND HELP THE LOCAL SCHOOL. We sell a superior product and we save our customers up to 75% off of retail prices. After an order is received, it is packed up at one of our 4 warehouse locations across America and shipped the same or next day. We offer everyone FREE SHIPPING with FedEx so our orders arrive within 2-3 days, some orders can arrive as soon as the next day. Our toners have all been quality tested 2x before shipping out, to insure a perfect working experience. We track all packages and guarantee delivery.
What does this cost? There is ABSOLUTELY NO COST for a school or group to participate in our program. All we expect is for the fundraising leader and the people involved supporting him/her to promote the customized domain name (that we give to them) for example: ShopForYourSchool.com. At that website address we will prepare a customized web page with specific information about the school and a picture of the school logo. 
How are orders taken? All orders will be taken online or over the phone on a nationwide toll free number answered by our staff person familiar with our program. Each fundraising leader can monitor its progress online 24/7 utilizing an account user name and password. We custom design fundraising flyers so that the schools can distribute them to the teachers, parents, etc.
How else can your company assist school fundraisers? If the school chooses, we will oversee a direct business fax campaign. We reach deep into the immediate local area by zip code, encouraging the local businesses to purchase their ink and toner supplies. We will often utilize the local chamber of commerce contact information including fax numbers. By doing this the business community gets involved, gives us referrals and helps us increase the 20% donations for the school. These businesses will save substantial money all the while supporting their local school.
This sounds like a true WIN-WIN. I enjoy helping schools raise the money that they so desperately need. Every time I send a check for their 20% donation, it makes me happy. Based upon the positive comments on our website and Facebook page, this is quite a successful program.
Thank you, Laura, for sharing your business with us!  If anyone is looking for this kind of fundraiser, Laura's information is below: 
www.4InkandToner.com
1-877-980-7467
Use Facebook to Comment on this Post