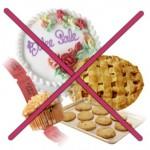 Bake Sales are being banned all over the country, but schools still need the dough.  How can they build their proverbial wallets without hitting our kids' waistlines?  It can (and MUST) be done!  Childhood obesity has more than quadrupled in adolescents in the past 30 years, according to the Centers for Disease Control and Prevention. Of children 6-11, in 2012, 18% were obese. That is up from 7% in 1980, according to the CDC.
We talk about eating healthy and living a cleaner lifestyle, but there are schools all over the country that are allowing our kids to sell cookie dough, chocolate bars and baked goods.  The problem is that these have always been successful for schools, and losing that money threatens the loss of art programs, band uniforms, science labs and physical education!  How can we bring in the money and not make our kids sell the sugary treats?  
YOU CAN have your cake and eat it too!
Well, er…maybe not cake…but you can have a great time and bring in the money!  I have talked about the Party Book here before, but I can't express to you how amazing these kind of events can be.  I knew someone who even hosted a cookie decorating party where 100% of the ticket price went to the school AND the majority of the cookies were donated to a children's hospital at the holidays!  Now that's giving!!
If your school hosts a carnival, think about a book walk instead of a cake walk.  EVERYONE loves a good book, and it stays with you much longer than the taste of the cakes.
Get moving!  Walk a thons and Turkey Trots can bring in HUGE amounts of money.  Give prizes based on the most amount raised and make sure you ask for specific amounts of money.  If you had 500 kids at a school and asked for each kid to raise $100, you could potentially raise $50,000!  I know not everyone would give that much, but even if you raised HALF that amount, it would make a big difference.
I have seen schools monetize their spelling bees with a lot of success as well.
If parents put their heads together to find ways to make money using brains rather than bellies, we could all have a healthier outlook on life and money in the bank for our schools!
Do you want to know more about The Party Book?  Need help setting it up at your school?  I can help!  Need someone to help get your fundraising on track? Contact me and I can help you make more, do less and relieve your stress! (Wow! I'm a poet and I didn't know it!)
Here's to your success!
Sarah
Sarah has been fundraising for schools since 2008.  She is the author of A Mom's Guide to School Fundraising and has consulted for several schools and clubs.  She has been featured on RetailMeNot.com, Scholastic: Parent & Child and The New York Times. She thinks all kids should be able to have a well-rounded education, team uniforms, instruments and support.  Don't you?
Photo Credit:  anunews.net
Use Facebook to Comment on this Post